You think you have your hands full as an IT pro now? Just wait until blockchain, IoT, augmented and virtual reality, and these other technologies really start to take hold in 2017.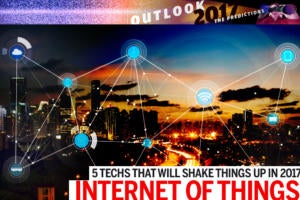 The Internet of Things – for real
Yes, yes, we know – it's one of those long-standing tech industry jokes, like "the year of the Linux desktop" and "Java security." But 2017 really could be the year that all the hub-bub and hype around the Internet of Things comes home to roost.
To read this article in full or to leave a comment, please click here